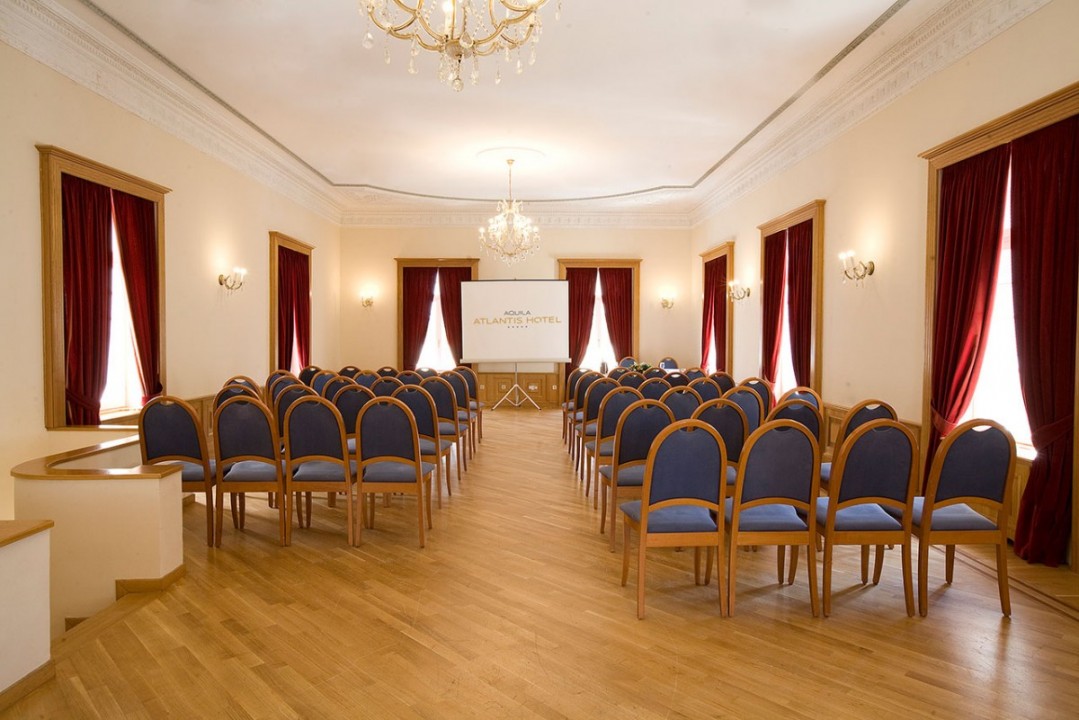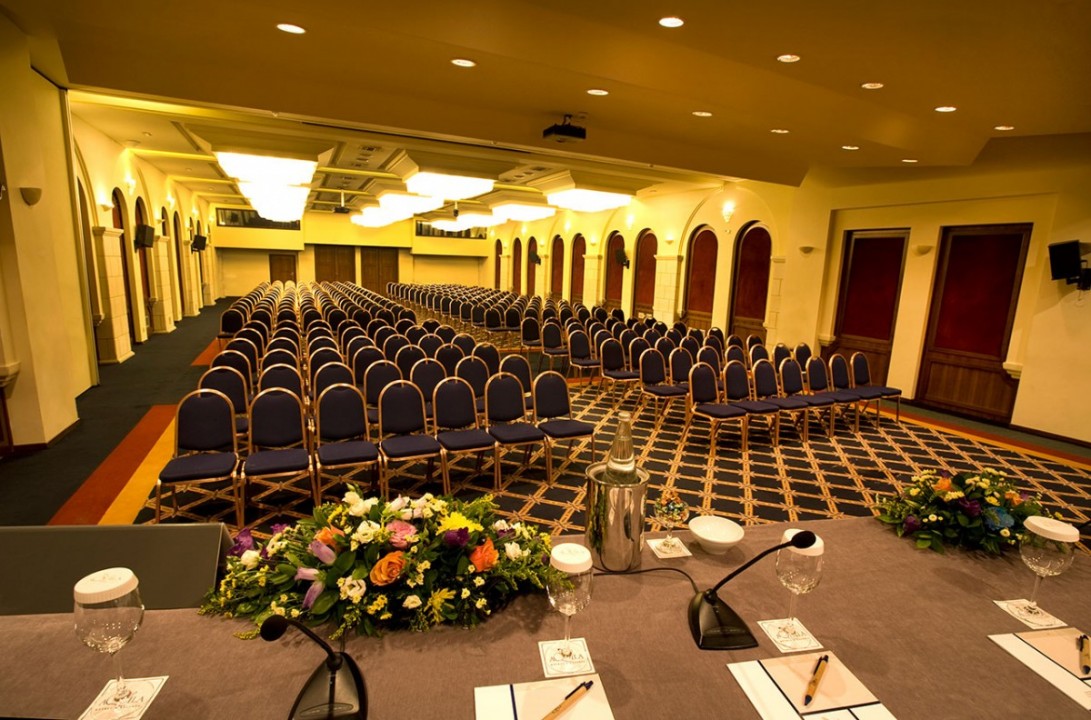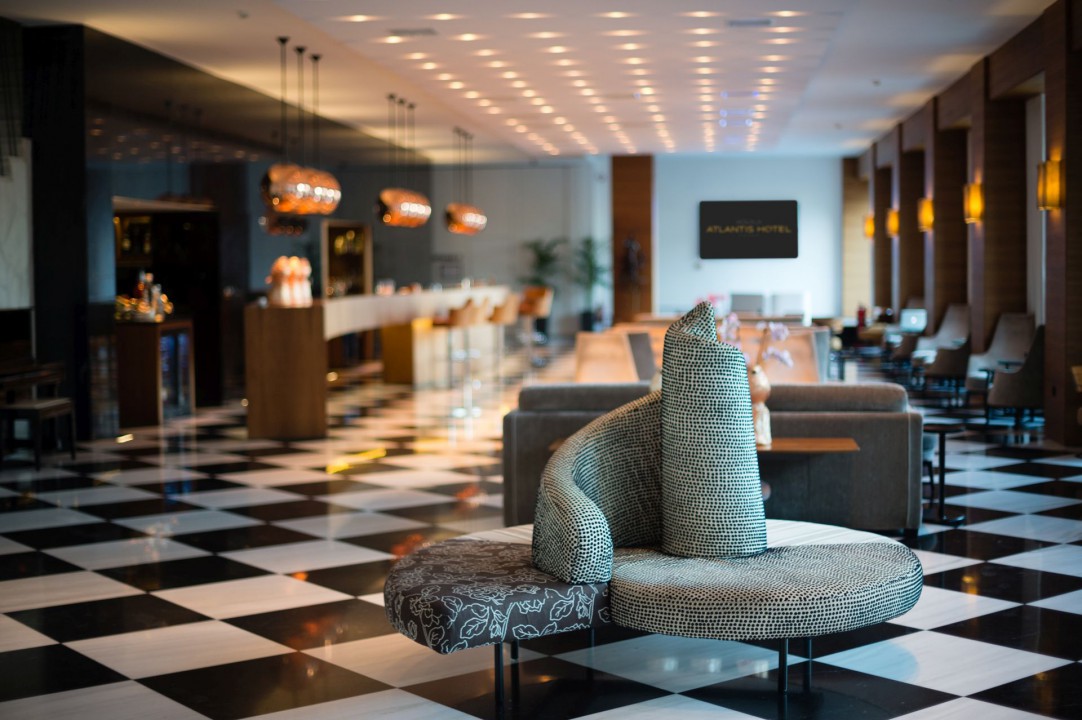 Venue
The Symposium will take place at Atlantis hotel, which is located in the very center of Heraklion (very close to the archeological museum) and has a view of the harbour.
Accommodation
Hotel Atlantis. A number of rooms has been reserved at affordable prices at the conference venue. It is a luxury hotel with many amenities and it is very centrally located.
Follow the link below for direct reservations at the rates offered for HMM participants.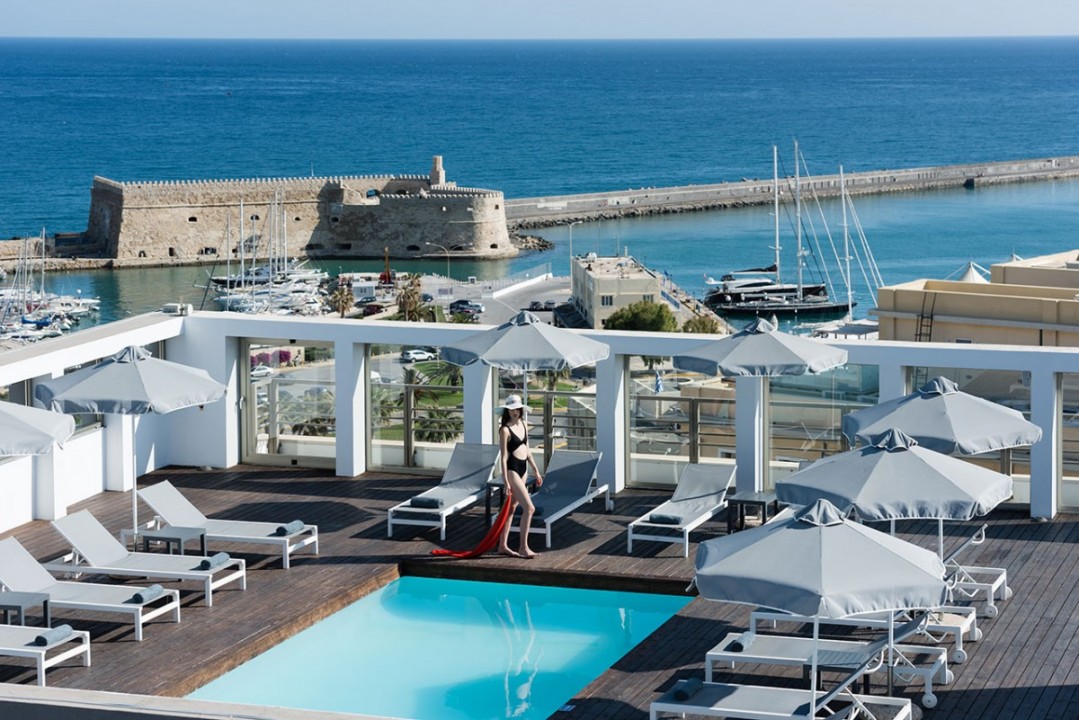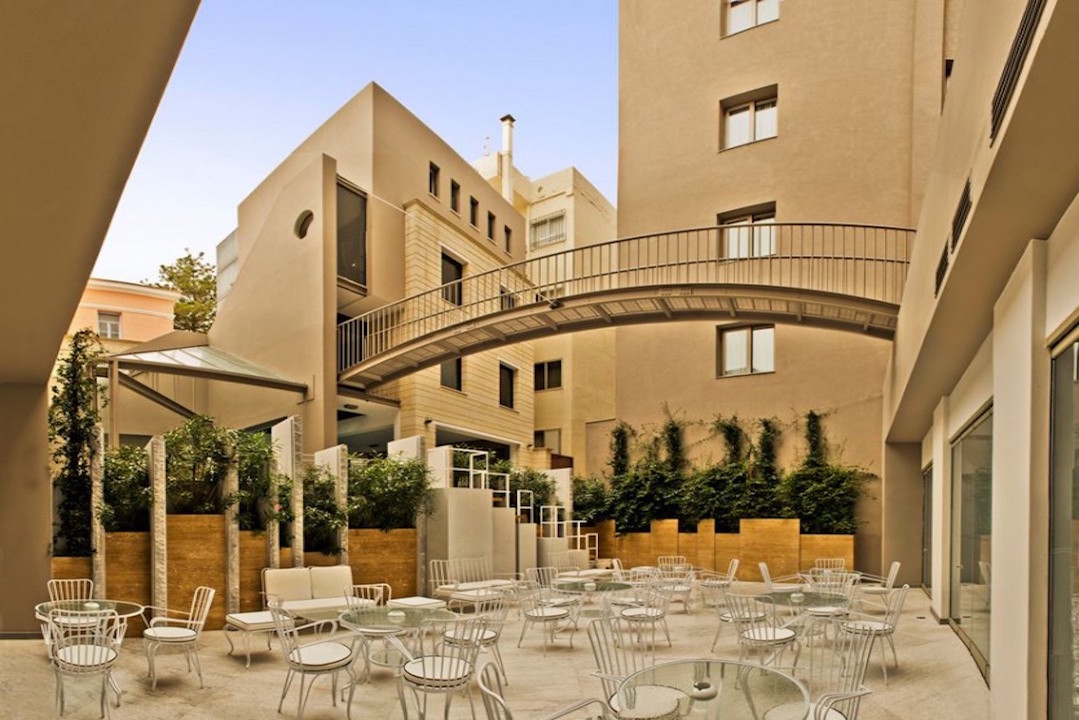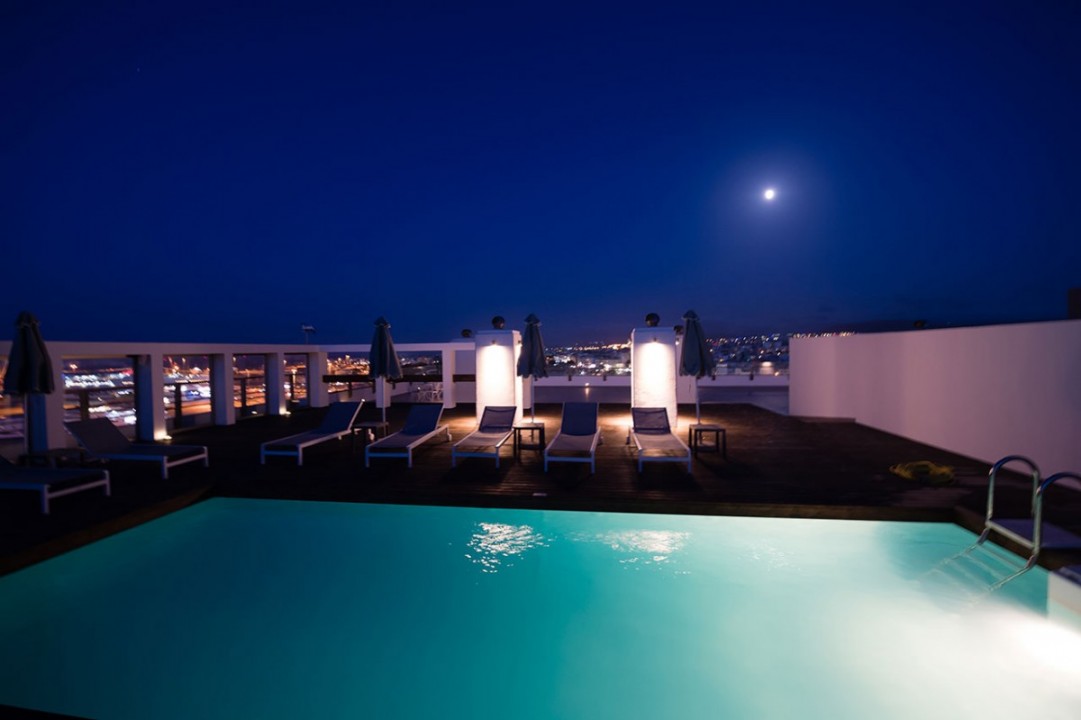 Other hotels in the city. Among many options, some convenient ones are:
Lunch and Dinner
Crete has an excellent gastronomical tradition. Here are some suggestions in the vicinity of the Conference venue.
Hotel Atlantis Restaurant, (3 course set menu, offer for HMM participants, lunch for 16 euros/person).
One of the Souvlaki places at the Lion's square, e.g., Kalamaki Meat Bar and Chop Chop.
Travel
Getting to Heraklion By Air
Nikos Kazantzakis airport (airport code: HER) can be reached by direct flights from many European cities (during the period April to October).
Heraklion can be reached from Athens (and other major Greek cities) by frequent daily flights. The main airline is Aegean Airlines, and you may also fly by Ellinair and SkyExpress. Flight time to/from Athens is about 40min.
Airport to City center. From Heraklion airport you may either use public transportation (bus) or a taxi (stationed just outside the arrivals building). We highly recommend the taxi option. Approximate taxi fare is 10€ to city center.
Getting to Heraklion By Sea
Luxury ferries sail from Piraeus (Athens) to Heraklion every evening: departures from Piraeus is at approx. 9pm with arrival in Heraklion at 7am in the next morning. For precise schedule and fares please check: Minoan Lines, ANEK Lines and Superfast Ferries. We recommend that you book a bed in a cabin and enjoy a trip in the Archipelago drinking, dining, shopping etc in the ferry.
Port to City center. The port is located 1.2km from the city center. You may either take a taxi or opt for a walk to your hotel.
Past Symposia
This series of symposia were started in 1996 at the George Washington University Virginia by Prof. Edward Della Torre and were held in the following places.
11th HMM 2017, 29-31 May, Barcelona, Spain. Physica B, Volume 549, Pages 1-132 (2018).
10th HMM 2015, 18-20 May, Iasi, Romania: Physica B, Volume 486, Pages 1-192 (2016).
9th HMM 2013, 13-15 May, Taormina, Italy: Physica B, Volume 435, Pages 1-168 (2014).
8th HMM 2011, 9-11 May - Levico, Trento, Italy: Physica B, Volume 407, Issue 9 (2012).
7th HMM 2009, Gaithersburg, MD, USA: IEEE Trans. Magnetics, Volume 45, Issue 11 (2009).
6th HMM 2007, 4-6 June - Napoli, Italy: Physica B Volume 403, Issues 2–3 (2008).
5th HMM 2005, Budapest, Hungary: Physica B, Volume 372, Issues 1–2 (2006).
4th HMM 2003, Salamanca, Spain. Physica B, Volume 343, Issues 1–4 (2004).
3rd HMM 2001, 21-23 May - Ashburn, VA, USA: Physica B, Volume 306, Issues 1–4 (2001).
2nd HMM 1999, 7-9 June - Perugia, Italy: Physica B, Volume 275, Issues 1-3 (2000).
1st HMM 1996, 20-22 May - Ashburn, VA, USA: Physica B, Volume 233, Issue 4 (1997).